Since GPS technology was made public during the mid-1990s, almost all automotive companies started manufacturing vehicles with in-dash navigational systems, while more and more people commenced equipping their automobiles, Lorries and motorcycles with aftermarket GPS receivers. Today, choosing a good navigational unit can be quite challenging as the market is flooded with an abundance of GPS devices. This is why, we decided to lend a hand and turn your attention towards the most praised and sought after systems that will certainly give you the best value for your money.
The reliable Garmin DriveSmart 70 LMT
Garmin DriveSmart 70 LMT
American technology company, Garmin Ltd. invested a huge amount of money and time into the development of their DriveSmart 70 LMT unit. The navigational device was launched in 2017 and immediately become a highly desirable product. The receiver comes with a lifetime map and provides regular real-time traffic updates. The system also has several smart features including alerts for speed zones, sharp turns, construction zones, speed cameras and red lights. The unit is extremely sought after on both the American and European market, and moreover is favoured by off-road enthusiasts, as its maps can be updates for low-traffic terrains.
TomTom VIA 1605TM
The VIA 1605TM is manufactured by Dutch company TomTom NV, which specialised in mapping, traffic and navigation products. It is a budget-friendly device with a 6-inch touch screen, the largest produced by TomTom. The unit has lifetime maps and offers free real-time traffic updates. It also has a driver-friendly 3D lane assistance feature. The main disadvantage of the system is that it does not have hands-free Bluetooth support. The GPS receiver's battery has a life of up to two hours, which is more than enough for you to recharge your smartphone before re-plugging the device into your automobile's power jack.
Magellan SmartGPS 5390
Just like the above-mentioned DriveSmart 70 LMT, the Magellan SmartGPS 5390 was introduced to the public in 2017. It has a 5-inch display, which is more than enough for any driver and has a social media and smartphone integration feature, which is done via Bluetooth connection and a specialised app. The unit was preloaded maps, while newer ones can be added once they have been purchase from Magellan. The system is praised from its informative options that provide helpful details about nearby restaurants and shops, and also allow drivers to find the lowest gas prices in the area in which they are. The biggest downside of the device is that it lack a voice-activation feature, which means that everything has to be inputted manually. In general, products from Magellan are more popular on the American market.
SENSUS, Volvo's masterful navigation system
Volvo S90 navigational system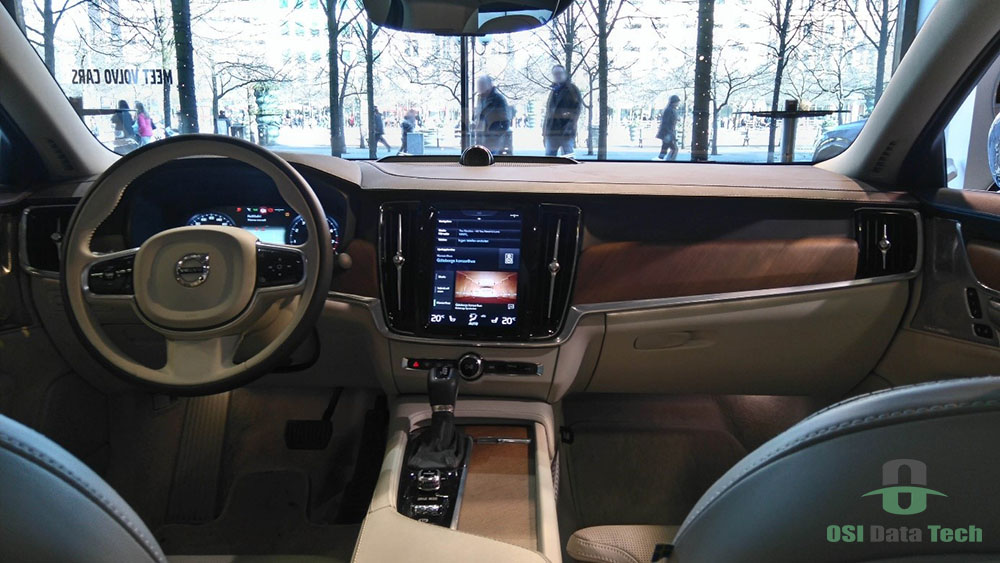 Unlike the other entries from our list, the navigational system on the Volvo S90 is an in-dash unit from which you can benefit only if you purchase the automobile. It is considered the best automotive GPS system on today's market and is known as SENSUS. The receiver has a user-friendly interface, which mimics a tablet's desktop. The system is preloaded with maps and provides real-time traffic information that warms drivers about road constructions, traffic jams and road accidents. As you can guess, the main disadvantage of the unit is that you cannot purchase it as a separate device and have to spend about £36.000 in order to enjoy the SENSUS and all the additional comforts that the Volvo S90 has to offer.
Garmin DriveAssist 50 LMT
The DriveAssist 50 LMT is the second product from Garmin on our list. The device was unveiled in 2016 and is currently one of the best-selling GPS units in the world. Aside of having driver-friendly navigational and real-time traffic alert features, it also has a built-in dashcam, which is why professional contractors such as removal specialists prefer it, as it allows them to observe the behaviour of the drivers and settle disputes between their workers and clients or workers and other participants in traffic. The receiver is known for its accuracy and permits drivers to find the shortest and safest route from point A to point B. This allows movers to carry out relocations more quickly and therefore provide more punctual and reliable South West London van removals. In many ways, the advancements in navigational technologies have permitted the removal industry to grow and become a highly desirable niche as today more and more people are using moving services when facing property relocations, as it gives them the comfort of mind that all their belongings will be brought to them in a safe and timely manner. Another reason why moving technicians have an affinity towards the DriveAssist 50 LMT is that the device has several safety options such as:
Forward Collision Warning
Lane Departure Alert
Go notification at red lights
Driving above speed limit notifications
TomTom Go 600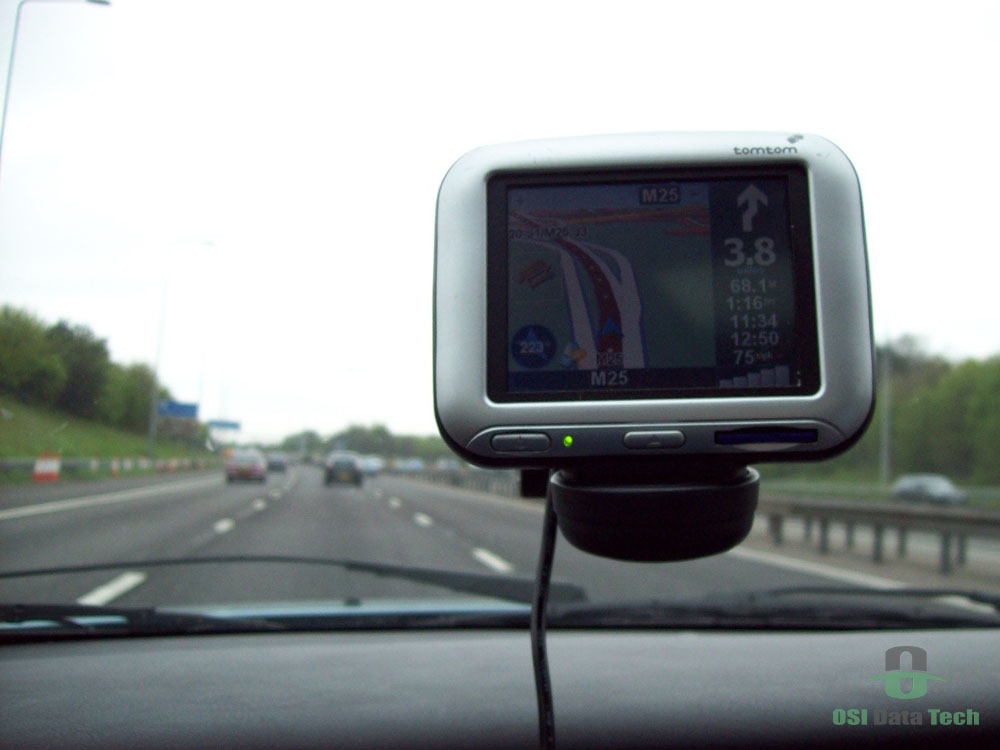 This navigational device has one of the largest screens on the market (6-inches). It can be controlled via voice and provides free traffic alerts. New maps can be downloaded and added while older ones can be updated. The principal downside of the unit is the traffic alert require linking to a smartphone and therefore may not function properly during connection issues. The system has all common features that one can expect from an aftermarket navigational system. If the GO 600 is too big for your taste, you can also opt to purchase the GO 500, which has the same capabilities as its bigger brother, with the exception that it is fitted with a standard 5-inch touch-screen.
Chevrolet Malibu navigational system
The Malibu is equipped with one of the most user-friendly GPS devices in the world. The system can be synced with devices that work on both Android and IOS. This permits drivers to use their favourite apps directly on the 7-inch touch-screen of the navigational unit. The system is renowned for its accuracy and like all other receivers provide real-time traffic notifications and uses lifetime maps. Just like the Volvo, you must purchase a Chevrolet Malibu (price starting at £18.300) to be able to use this amazing in-dash GPS unit.
Other highly rates units
| | | | | |
| --- | --- | --- | --- | --- |
| Manufacturer | Model | Display Size | Free lifetime maps | Dimensions |
| Garmin | Nüvi 3597 LMTHD | 5 in | Yes | 5.4×3.1×0.5 in |
| TomTom | VIA 1535TM | 5 in | Yes | 3.1×4.7×1.0 in |
| Garmin | Nüvi 55 | 5 in | No | 3.4×5.5×0.8 in |
| Magellan | RoadMate 6230-LM | 6 in | Yes | 3.3×5.3×0.8 in |
| Garmin | Nüvi 2597LMT | 5 in | Yes | 5.4×3.3×0.7 in |